Dun & Bradstreet Israel - Careers
Dun & Bradstreet Israel
Our people is who we are
General
We at Dun & Bradstreet believe that our human resource is our most important asset. Your success and contentment is the company's success. This is why it is important for us to provide you a solid ground for growth, self fulfillment and career development.
Dun & Bradstreet Israel gives you the opportunity to:
Belong to a team of professionals
Be a part of a successful brand in Israel and abroad
Be a part of an innovative company that is leading in technological product development and advanced services
Enjoy self development and promotion possibilities
Enjoy a professional and challenging working environment, close cooperation with colleagues from different D&B branches in the world and with leading customers on the Israeli and global market
Build your career path in different areas – marketing, customer service, sales, IT, economics and accounting, administration and more
Enjoy social gatherings, various social activities, trips abroad, special offers, gifts and more
Be a part of a family atmosphere and people who are pleasant to work with
If you wish to work in an advanced business environment with a dynamic and young atmosphere, and form the future world of business, come and join the Dun & Bradstreet family
Contact Us
Complete the following details and our Dun & Bradstreet
experts will guide you in finding your optimal solutions:
the form was submitted
Thank you for registering to dunsguide.

The form was submitted
We will come back shortly
All Rights Reserved 2023 © Dun & Bradstreet Israel Ltd.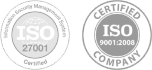 All Rights Reserved 2023 © Dun & Bradstreet Israel Ltd.