Country Risk Update
Country Risk Update
Do you aspire to expand your business abroad? Are you interested in importing goods from a particular country or going into business abroad?
Dun & Bradstreet's Country Risk Updates will give you a clear understanding of a particular country, the state of its economy, its accepted payment ethics and more, helping you make the right decisions, even abroad.
The monthly Update includes information and financial analysis on the micro and macro levels of the world's 133 leading economies. The Update ranks the business climate by weighing the micro and macro data and the political stability. It also provides an annual forecast.
Our Country Risk Updates:
Reduce the risks in entering a new and foreign market
Provide knowledge about new markets and analyses of new business opportunities
Examine the target business destination and help businesses adapt their activities to the destination and the appropriate market.
Contact Us
Complete the following details and our Dun & Bradstreet
experts will guide you in finding your optimal solutions:
the form was submitted
Thank you for registering to dunsguide.

The form was submitted
We will come back shortly
All Rights Reserved 2023 © Dun & Bradstreet Israel Ltd.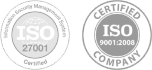 All Rights Reserved 2023 © Dun & Bradstreet Israel Ltd.