>
>
Six Tips to Implement into Your Decision-Making in Small Businesses
21.12.17
Six Tips to Implement into Your Decision-Making in Small Businesses
Tzah Berki, VP – Economics, Information and Research, Dan and Bradstreet
About 45,000 businesses are closed every year, a number which constitutes about 8% of the open businesses in the economy. Why do so many businesses close every year? In a research that was conducted by Dan and Bradstreet, we found that about 80% of the businesses that are closed during the first five years of their operations, are closed voluntarily and as a result of economic unfeasibility. Only about 20% of these businesses are closed due to cash flow failures. I.E., the main cause for small business closure is economic unfeasibility rather than cash flow failures. It seems that most of the closed businesses were not economically feasible or their owners were unable to make them economically feasible.
Let's list the main factors that affect business success and failure:
Most business-owners are busy working in the business and not working on the business. Well, a business-owner is, first and foremost, a manager – a manager who takes care to perform regular SWOT (Strengths, Weaknesses, Opportunities and Threats) analyses of its business. Even in businesses without any employees, it is important to dedicate time to business management, including business development. In the case of micro-businesses, since the business size doesn't enable the employment of a staff, it is also important to close knowledge gaps on various topics that relate to the business' ongoing operations. Quite often, in cases where manager-level jobs can be hired for the business, the business-owner prefers to hire managers with low salary requirements, in order to save costs, or unexperienced managers, from a sense of threat. Business owners must surround themselves with high-quality people who would assist them to grow the business, and would also reduce the dependence of the business on the owners.
The business strategy aspect is also challenging: a small business can almost never compete on the basis of a low-cost strategy, and it must therefore implement a differentiation strategy – differentiate itself from its competitors and express this in its prices. This is usually also the only way to affect the demand levels. Small businesses are also at a disadvantage in their purchasing power, due to purchases in low quantities that don't receive discounts from suppliers. The smaller the business, the more impact that an increase in the overhead costs would have, since this cost would constitute a greater share of revenues.
And what about the business credit needs? First, these businesses find it difficult to receive beneficial commercial terms from the credit providers, whether if in terms of attractive prices, credit terms or collateral requirements. This is due to the risk level that the credit provider sees in the transaction, and the low monetary extent, which prevent a quantity discount. Second, small businesses find it harder to collect payments from their customers, since their bargaining power over customers is low.
A very common behavior pattern of small-business-owners is the desire to grow fast, sometimes faster than the business can digest. Occasionally they make investments without any liquid means and if such an investment fails to meet the expectations, it can collapse the business. Therefore, growth must be controlled in accordance with the business's capability to contain unexpected events such as an unexpected liquidity stress.
Success and failure are the result of the decision-making throughout the business's establishment and operation. If we succeed in structuring our thought patterns in the decision-making process – we would have the greatest effect on the success of the business. Below are six tips, to be incorporated into the decision-making process, that would improve the business's chances of success:
Value for Money – what is the value that we provide to our customers? Once we understand what the value is, economic feasibility is right around the corner. The process of thinking about the value we provide is an never-ending one, since the value we provide today might become irrelevant tomorrow.
Take Manageable Risks – in each of your business decisions, check the related risks and only make decisions that their risks, if they materialize, are manageable.
Your Creditors are your Partners, they share your risk – the more transparent we would be with our creditor, the more comfortable they would feel with the credit that they supply to the business.
Complexity Increases Risk – the more complex the business move we take, the greater the risk. Before making such a decision, thoroughly verify that all of your assumptions are true and highly likely to materialize.
Keep All Six of Your Senses Sharp – the business environment is a very dynamic environment. Remain highly keen and alert in order to adapt the business to such changes. Your decision making process must be as logical as possible.
Be Rational! – keep your emotional involvement in the decision-making process to a minimum. If you made a decision on the basis of the conclusion that "everything is going to be ok", I hope you really think so.
A business, small as it may be, is an entire world: a small-business-owner is required to develop management capabilities and understanding in many areas, such as business establishment, product development, hiring, marketing, negotiation, sales, fund raising and management, collection, business development and more. Before we open a business it is important to understand, to the extent possible, what would be required in order to operate it in the long-term.
You might like
Interested in Six Tips to Implement into Your Decision-Making in Small Businesses ?
Click here for proposal
Contact Us
Complete the following details and our Dun & Bradstreet
experts will guide you in finding your optimal solutions:
the form was submitted
Thank you for registering to dunsguide.

The form was submitted
We will come back shortly
All Rights Reserved 2023 © Dun & Bradstreet Israel Ltd.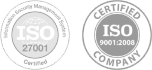 All Rights Reserved 2023 © Dun & Bradstreet Israel Ltd.