Why Dun & Bradstreet?
Welcome to D&B
Where critical business decisions can be made with confidence
Dun & Bradstreet, the leading Israeli and international company providing business information solutions for managing business risks and opportunities.
Dun & Bradstreet was founded in the United States of America in 1841, and today operates in 195 countries around the world. The company has the world's largest database of commercial information, covering over 400 million businesses worldwide, and 1.8 million businesses in Israel.
Since its arrival to Israel in 1961, Dun & Bradstreet has supported the different sectors of the Israeli economy, accompanying businesses, managers, and decision makers and helping them to generate, cultivate and develop optimal business relationships – and to flourish!
Dun & Bradstreet has millions of clients throughout the world, including 95% of the Fortune 500 companies. The thousands of satisfied clients in Israel who have been loyal for many decades come from across the spectrum of sectors and industries, among them: government ministries and government companies, local authorities, banks and credit card companies, extra-banking credit companies, institutional bodies, small, medium and large businesses from the industrial, commercial, and service sectors, real estate companies, developers, and non-profits.
180Y
195
60Y
400M
Business in the
global database

1.6M
Business in the
Israeli database
Contact Us
Complete the following details and our Dun & Bradstreet
experts will guide you in finding your optimal solutions:
the form was submitted
Thank you for registering to dunsguide.

The form was submitted
We will come back shortly
All Rights Reserved 2023 © Dun & Bradstreet Israel Ltd.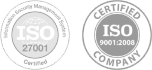 All Rights Reserved 2023 © Dun & Bradstreet Israel Ltd.