D-U-N-S Number
D-U-N-S Number
The Dun & Bradstreet D-U-N-S® Number is a unique nine-digit identifier for businesses that is associated with a business's Live Business Identity which may help evaluate potential partners, seek new contracts, apply for loans, and so much more.
A D-U-N-S® Number can help your company establish a business credit score and negotiate better payment terms with suppliers. Formally referred to as a Data Universal Numbering System number, a D-U-N-S® Number is also required to apply for certain government contracts, as well as some grants and loans.
What is a D-U-N-S® Number used for?
The DUNS Number is used around the world to help identify and access information on businesses. Because the D-U-N-S Number assigned to your business is a unique identifier, other business entities can use it to access firmographic data about your company, like your company's legal name, entity type, address, phone number, and even branch or subsidiary information.
Your D-U-N-S Number identifies your company business credit file created through Dun & Bradstreet. This credit file may be useful if you want to work for other companies, seek a loan, or win contracts from some governments or government agencies.
Some of the many ways D-U-N-S Numbers may be used include:
• To take the first step in establishing your live business profile
• To meet the requirements of companies you want to do business with
• To look up identifying information on other businesses
• To help when doing due diligence on supply chain links
• To help identify corporate family relationships (headquarters, branches, subsidiaries, etc.)
How can you get a D-U-N-S® number?
Opening a D-U-N-S® number is a service we provide for businesses operating in Israel as well as for businesses operating in the Palestinian Authority, for which we provide an Arabic-speaking analyst who is ready to assist at any time.
The process of opening a D-U-N-S® number is carried out by telephone or email to Dun & Bradstreet Israel. If only an email address is received, the applicant will be sent a form for information about the business and according to the data provided, a new D-U-N-S® number will be opened for him.
If the applicant provided only a telephone number, we will contact him by phone, receive from him the details of the requested business and according to the data provided, we will open the requested D-U-N-S® number.
To submit a request for a D-U-N-S® Number- you can contact us by email at [email protected]
or by phone at 972-3-7330307
Contact Us
Complete the following details and our Dun & Bradstreet
experts will guide you in finding your optimal solutions:
the form was submitted
Thank you for registering to dunsguide.

The form was submitted
We will come back shortly
All Rights Reserved 2023 © Dun & Bradstreet Israel Ltd.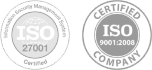 All Rights Reserved 2023 © Dun & Bradstreet Israel Ltd.