The History of Dun & Bradstreet
Since 1841 D&B has been at the vanguard, constantly integrating new technologies
We've come a long way since July 20, 1841 – the day we set up shop as The Mercantile Agency in New York City and helped start a business information revolution. We've done a lot of growing in that time to stay on the leading edge of technology.
Following is an in-depth look at where we've been, and where we are going.
To help American merchants in their decision-making, an enterprising businessman named Lewis Tappan began, in 1841, to establish a network of correspondents that would function as a source of reliable, consistent and objective credit information. His Mercantile Agency, located in New York City, was one of the first organizations formed for the sole purpose of providing business information to customers.
Benjamin Douglass enters the business. To foster expansion, in 1849 Tappan turned the Agency over to Benjamin Douglass, a former clerk. Douglass capitalized on the improved transportation and communication of the time by expanding his network of offices, essentially providing the Agency with both new customers and superb information.
The credit reporter – a new profession. Shortly after he joined the agency, Benjamin Douglass began establishing local offices and hiring full-time employees who became experienced, skilled reporters and interpreters of credit information. Working as a credit reporter was a respected position that provided strong training in sound business practices. Among the reporters who went on to establish names for themselves were four U.S. presidents: Abraham Lincoln, Ulysses S. Grant, Grover Cleveland and William McKinley.
A strong competitor. In 1849, the rival John M. Bradstreet Company was founded in Cincinnati, Ohio. Two years later, the Bradstreet organization popularized the use of credit ratings with publication of the first book of commercial ratings. The rivalry between The John M. Bradstreet Company and Douglass' agency intensified as the United States entered the 20th century. Fundamentally, this had lasting effects on the fate of the two organizations.
In 1859, Douglass turned over the Agency to his brother-in-law ,Robert Graham Dun.
Under the new name, R.G. Dun & Company, Dun continued Douglass' relentless expansion. During the next 40 years, Dun led the Agency all over the United States and across international boundaries, carrying Lewis Tappan's vision into the next century.
Contact Us
Complete the following details and our Dun & Bradstreet
experts will guide you in finding your optimal solutions:
the form was submitted
Thank you for registering to dunsguide.

The form was submitted
We will come back shortly
All Rights Reserved 2023 © Dun & Bradstreet Israel Ltd.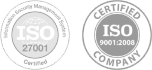 All Rights Reserved 2023 © Dun & Bradstreet Israel Ltd.