>
>
>
Business Information Report
Business Information Report
Business Information Report
While you concentrate on the daily demands of your business, we will inform you on information vital to your work.
Before making important financial decisions, turn to Dun & Bradstreet's Business Information Report, which supplies you with all the vital information about any business in Israel when you need it. The report allows you to evaluate the risk of entering into a business arrangement with any company, to identify where the business opportunities lie in working with that company, and to evaluate that company's financial risks before embarking on joint business activities.
The report includes the analysis and professional insights of a credit analyst, enabling you to examine the business engagement at any given moment and to make quick and secure decisions.
Contact Us
Complete the following details and our Dun & Bradstreet
experts will guide you in finding your optimal solutions:
the form was submitted
Thank you for registering to dunsguide.

The form was submitted
We will come back shortly
All Rights Reserved 2023 © Dun & Bradstreet Israel Ltd.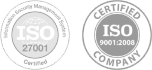 All Rights Reserved 2023 © Dun & Bradstreet Israel Ltd.