>
>
>
Land Registration Extract
Land Registration Extract
Land Registration Extract
Dun & Bradstreet's immense database can serve you in real estate too.
Using our Land Registration Extract service, you can obtain information about real estate assets in Israel directly from the Land Registry Database at the Ministry of Justice safely and under the supervision of the Ministry of Justice. The service allows you to view Land Registration Extracts online, receive them by email and print them.
The information provided by the Land Registration Extracts include:
Basic Extract: a basic extract for a single family home or an apartment in a condominium
Historical Extract: a basic extract with additional information regarding historical activities updated on the computerized system
Concentrated land extract: an extract about a condominium containing partial and concentrated information about all the apartments in the condominium
Partial Extract: partial information regarding an asset with over 50 beneficiaries, issued only on rights (ownership or lease).
Contact Us
Complete the following details and our Dun & Bradstreet
experts will guide you in finding your optimal solutions:
the form was submitted
Thank you for registering to dunsguide.

The form was submitted
We will come back shortly
All Rights Reserved 2023 © Dun & Bradstreet Israel Ltd.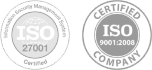 All Rights Reserved 2023 © Dun & Bradstreet Israel Ltd.