>
>
>
Risk Management Toolbox

Risk Management Toolbox

Risk Management Toolbox
Our Risk Management Toolbox presents you with an immediate, concise and up-to-date report reflecting the risk levels and financial status of your customers or suppliers in a clear and intuitive manner.
With this online system, you can understand the big picture immediately and clearly while constantly assessing the risks and opportunities in your ongoing work with customers and suppliers.
This enables you to make quick and effective business decisions.
Start every business day with the advantage of seeing the bigger picture
Limor Segal , Grand Beach Hotel, Tel Aviv
With this system, you are able to:
Receive a comprehensive and detailed view of your customer and supplier portfolio
Identify the riskiest clients and suppliers
Choose the option of focusing on a specific business to examine its situation
Receive online notifications regarding any deterioration or improvement in the status of customers and suppliers
Receive customer and supplier monitoring and alerts
View businesses with deteriorating or improving scores
View customers' liens
View the legal status of enterprises.
Contact Us
Complete the following details and our Dun & Bradstreet
experts will guide you in finding your optimal solutions:
the form was submitted
Thank you for registering to dunsguide.

The form was submitted
We will come back shortly
All Rights Reserved 2023 © Dun & Bradstreet Israel Ltd.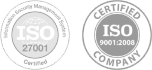 All Rights Reserved 2023 © Dun & Bradstreet Israel Ltd.