LookAlike
LookAlike
How many times did you say: "I wish I had more customers like them"?
Dun and Bradstreet enables you to locate potential customers, based on the characteristics of your existing customers today. The service saves time and resources and enables the efficiency of sales and marketing efforts in the face of businesses with high potential to become your customers!
The D&B Look Alike model allows you to identify:
• Companies which have a high potential to become customers from the entire country
• Companies with a high potential for consuming a specific product that you are offering
• Companies that are highly likely to abandon
• Companies with a unique service need
| | | | |
| --- | --- | --- | --- |
| | | | |
| Analysis of customer base. Can be analyzed by product types or customer types or any other group property | Building a Look Alike model suitable for customer segmentation. The model contains more than 30 parameters | Running the model based on the Company's customers,  synchronized with the Dun and Bradstreet database, on all the companies and businesses in the country | Obtaining the list of suitable companies according to the defined segmentations. The list contains the most potential customers when they are ranked according to the potential level – from the highest to lowest |
Contact Us
Complete the following details and our Dun & Bradstreet
experts will guide you in finding your optimal solutions:
the form was submitted
Thank you for registering to dunsguide.

The form was submitted
We will come back shortly
All Rights Reserved 2023 © Dun & Bradstreet Israel Ltd.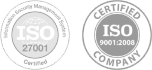 All Rights Reserved 2023 © Dun & Bradstreet Israel Ltd.