>
>
>
dun'sguide – Israel's Leading Business Guide
dun'sguide – Israel's Leading
Business Guide
dun'sguide – Israel's Leading
Business Guide
Dun & Bradstreet's dun'sguide is the largest and most advanced online business guide in Israel, providing reliable and trustworthy information about approximately 250,000 businesses and companies.
It is a unique platform for exposing your businesses to business and consumer targeted audiences in Israel and abroad.
Clients can connect with us while visiting the site and choose us as the right cleaning company for them
Eliran Ohayon , VIP
The businesses advertising in dun'sguide enjoy a competitive edge and stand out above the competition. dun'sguide provides:
A personal marketing consultant to accompany the business
An advanced business profile on dun'sguide website
Smart advertising on Google
The design of a mobile-optimized business website
A leading management system.
Contact Us
Complete the following details and our Dun & Bradstreet
experts will guide you in finding your optimal solutions:
the form was submitted
Thank you for registering to dunsguide.

The form was submitted
We will come back shortly
All Rights Reserved 2023 © Dun & Bradstreet Israel Ltd.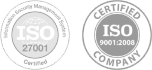 All Rights Reserved 2023 © Dun & Bradstreet Israel Ltd.