>
>
D&B D-U-N-S Registered Solutions
D&B D-U-N-S Registered Solutions
D&B D-U-N-S Registered Solutions
In today's digital world, enterprises must establish a secure reputation online and provide an immediate sense of confidence about their businesses to those examining them.
Dun & Bradstreet's  D-U-N-S Registered Solutions allows potential local and international clients to view your business Identity Card and differentiate it from the competition.
The Seal indicates that your business details appear in Dun & Bradstreet's international databases, assuring that it is reliable and professional and providing customers with all the information they need to conduct business with you without reservations.
Thanks to D&B's Global Seal of Reliability, clients trust us and feel confident conducting business with us
Eliran Ohayon , V.I.POLISH
Contact Us
Complete the following details and our Dun & Bradstreet
experts will guide you in finding your optimal solutions:
the form was submitted
Thank you for registering to dunsguide.

The form was submitted
We will come back shortly
All Rights Reserved 2023 © Dun & Bradstreet Israel Ltd.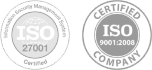 All Rights Reserved 2023 © Dun & Bradstreet Israel Ltd.