Cross Check Report
Cross Check Report
It is safer and easier to do business when you see the complete picture.
Therefore, Dun & Bradstreet provides you with a comprehensive evaluation based on databases aimed at identifying inter-company ties and reflecting risk or uncertain situations.
A Cross Check Report is produced after evaluating the relevant company. It will help you obtain all the information required to protect your business and avoid possible fraudulent activities while also identifying new business opportunities.
The Cross Check Report provides answers to the following questions:
Are additional companies listed at the same address?
Do additional companies have the same telephone or fax number?
Are additional companies owned by the same owner?
Do the directors or executives hold senior positions in additional companies?
Who are the company's previous shareholders?
Does the company have any previous holdings?
Contact Us
Complete the following details and our Dun & Bradstreet
experts will guide you in finding your optimal solutions:
the form was submitted
Thank you for registering to dunsguide.

The form was submitted
We will come back shortly
All Rights Reserved 2023 © Dun & Bradstreet Israel Ltd.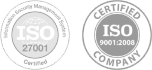 All Rights Reserved 2023 © Dun & Bradstreet Israel Ltd.