>
>
Global Reference Solution
Global Reference Solution
Global Reference Solution
The Global Reference Solution (GRS) connects you with Dun & Bradstreet's immense global databases.
With its smart business insights, GRS can help any party operating in the global business arena. Using GRS, marketing and sales managers can segment records and identify potential customers, evaluate opportunities in every sector of a specific market or country and expand their activities among existing or potential customers.
Financial officers can evaluate the risks of entering into agreements with companies around the world.
The system enables them to identify "crossovers" or businesses trading from the same address, recognize risks before making decisions and familiarize themselves with every company's organizational structure in order to protect themselves from threats.
Procurement managers can segment records and locate potential suppliers around the world. GRS also enables them to improve their ability to negotiate by familiarizing them with the ownership relations in any particular company.
Contact Us
Complete the following details and our Dun & Bradstreet
experts will guide you in finding your optimal solutions:
the form was submitted
Thank you for registering to dunsguide.

The form was submitted
We will come back shortly
All Rights Reserved 2023 © Dun & Bradstreet Israel Ltd.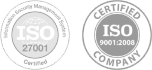 All Rights Reserved 2023 © Dun & Bradstreet Israel Ltd.